Stay on top of your team's activities. With custom activity categories, sales team members can easily log all their calls, emails, meetings, and more. You'll always know exactly what's happening, so you can drive improvements and encourage collaboration.
Customize activities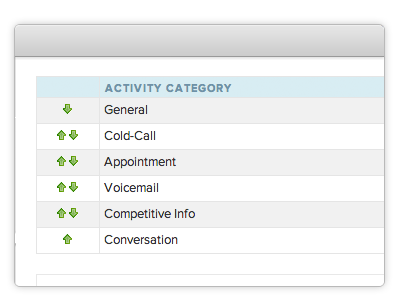 Create an unlimited number of custom activity categories to track the work your sales reps do every day. Choose activities that are significant to your business and contribute most to closing more deals.
Stay informed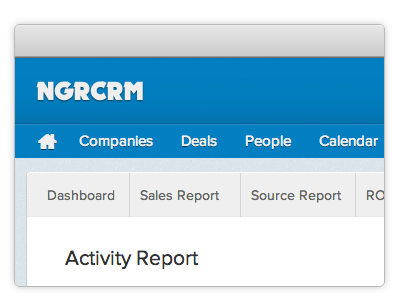 Sales reps can assign a custom activity category to everything they do in NGRCRM. This allows sales managers and authorized teammates to see at a glance what each rep did and when they did it.
Collaborate with notifications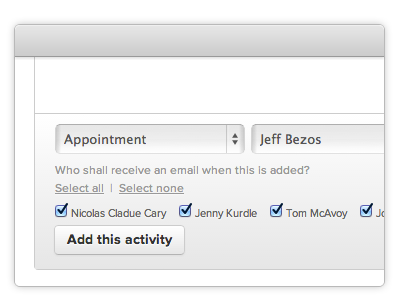 Use notifications and receive an email when an activity is created or someone responds to an activity comment thread that you are on. Never miss any activity from your sales team and close deals faster.
Run detailed reports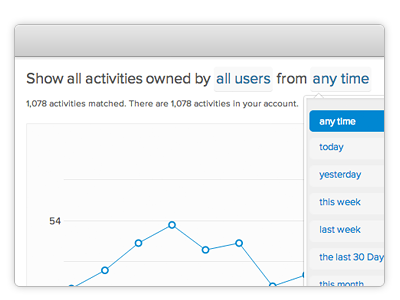 With time trended reports, you can view sales activity for any time period in a line chart. Sales managers can view activities by rep, by team, or for the entir
Scroll