Selling on the go is a fact of life for most sales teams. With NGRCRM, you can access your sales pipeline from any mobile device with no extra costs or application requirements.
Optimized for mobile browsers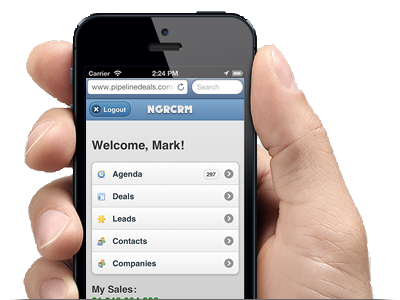 When you log in to the NGRCRM.com website from your smartphone or tablet, we'll automatically give you an optimized account view. No apps required. Our mobile site is specifically designed for iOS and Android, but it looks great on virtually any device.
No additional cost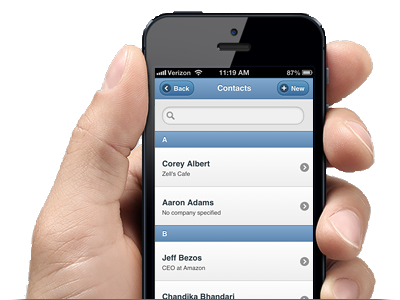 Unlike many competitors, NGRCRM includes unlimited mobile access as part of our simple monthly pricing. That includes our free iPhone app, as well as optimized mobile browser access and the Android app now under development.
Set up text message reminders
Each user in NGRCRM has the option to add a mobile number and activate SMS reminders. When this feature is active, you will receive a text message 15 minutes before any event on your NGRCRM Calendar.
Native iPhone App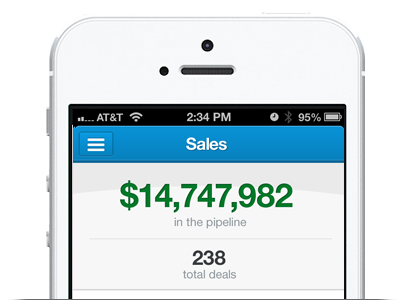 We're excited to announce our native iPhone app, which provides a fast, iOS optimized experience when accessing your NGRCRM account on your iPhone device. It's free and you can get it here.
Scroll