Everything you need to create a successful on-line store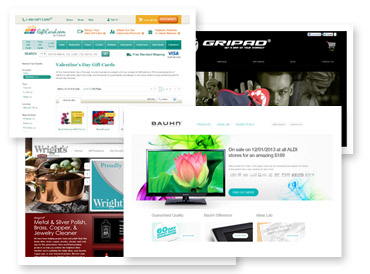 Highly flexible e-commerce platform

Strong content management functionality

Powerful Online Marketing Solution
Start and grow your business with the NGRPulse E-commerce SolutionNo restrictive design templates – present your brand the way you want toStart your business quickly with our ready-to-use on-line store templateBoost your sales using powerful marketing tools 
Fully Customizable Design, Mobile Support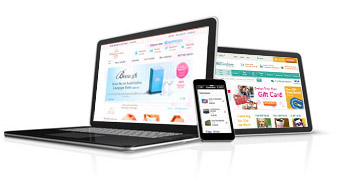 You are not limited to any predefined website design, navigation or product types. The solution is highly flexible so that it can be used for a wide variety of stores.
Also offering enhanced support for mobile websites you can build an on-line store that automatically accommodates to various mobile devices without the need for a redesign.
Start Selling Instantly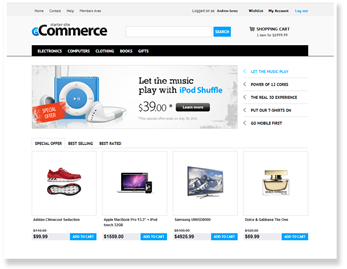 For those who want to start selling quickly, the NGRPulse E-commerce Solution comes with a ready-to-use on-line store template with easy customization and optimized layout for mobile devices.
Check out the live demo and familiarize yourself with the powerful built-in e-commerce features you can offer to your customers immediately.
Boost Your Sales Using Powerful On-line Marketing Solution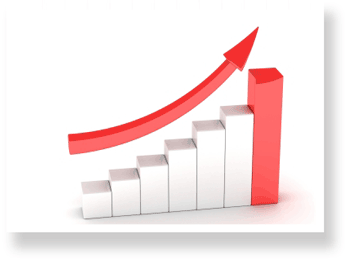 Optimize your on-line store for success, using NGRPulse's advanced built-in On-line Marketing Solution:
E-mail Marketing

Web Analytics

A/B and MVT Testing

Marketing Automation

Content Personalization

Lead Scoring
Optimize Your On-line Store for Search Engines (SEO)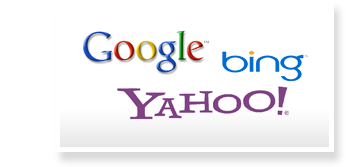 Want to improve your rank with Google? With NGRPulse CMS's powerful Search Engine Optimization features, you can create highly optimized websites without even thinking about it. With automatically generated URLs, page titles and other parts of the page, you'll be SEO-sturdy in no time.
Fully Customizable Products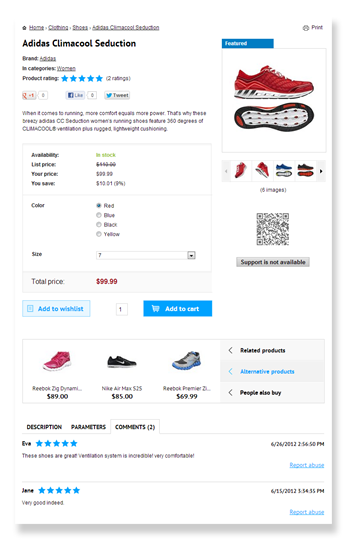 Choosing the NGRPulse E-commerce Solution for your on-line store gives you a wide range of product configuration options:
special types of products:

downloadable products (e-products)

bundled products

paid membership

donations

custom types

product options

featured and related products
The NGRPulse E-commerce Solution leverages the rich content management functionality of NGRPulse CMS, which means you can control the whole product content lifecycle:
workflow

multiple languages

item-level permissions

... and more.
Advanced Configuration Options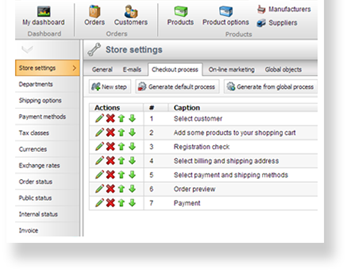 NGRPulse allows you to configure nearly every aspect of your website, including:
multiple currencies

currency exchange tables

tax calculation

shipping calculation

payment options

discounts

checkout process

order processing flow

invoice formatting
... and you can even run multiple on-line stores with shared configuration on a single installation of NGRPulse CMS.
Wide Integration and Customization Possibilities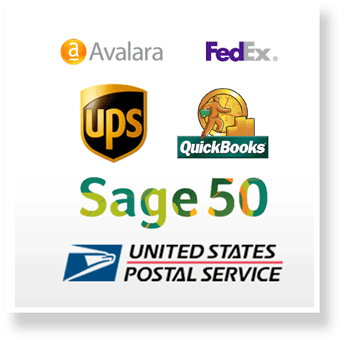 With a very flexible customization model and support for the integration of any external system, such as an ERP or CRM, the NGRPulse E-commerce Solution gives your on-line store virtually unlimited possibilities.
All existing 3rd party integrations for your store can be downloaded from NGRPulse Marketplace:
Accounting systems

Payment providers (PayPal Payflow Pro, eWay, SecurePay, eProcessing)

Shipping providers (FedEx, UPS, USPS)

Tax calculation provider (Avalara)
Payment Processing
NGRPulse allows your customers to perform on-line payments including payments by credit card. The following payment options are available out of the box:
PayPal

off-line payments

payment using credits (for loyalty programs)
3rd-party payment gateway connectors (PayPal Payflow Pro, eWay, SecurePay, Sage Pay,  eProcessing).
Discounts and Promotions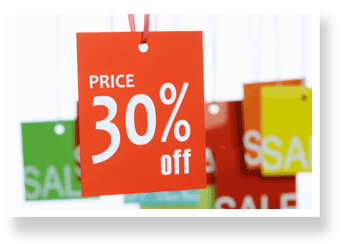 You can use several types of built-in discounts:
volume discounts per product

discount levels assigned to your customers

discount coupons with codes which need to be entered during the checkout process
Moreover, you can create custom providers to get more discount options or to create custom promotion logic (e.g. buy product A, get product B for free).
Order Processing, Powerful Analytics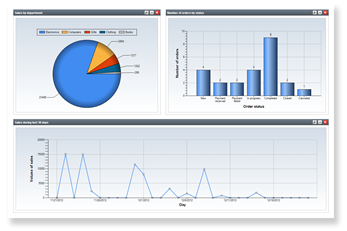 NGRPulse E-commerce Solution allows you to keep track of all orders and the history of their processing.
30+ built-in e-commerce reports of your sales, orders, inventory, customers and other crucial statistics will certainly help you analyze, optimize and grow your success.
Scroll