Get Instant Marketing Results with NGRPulse EMS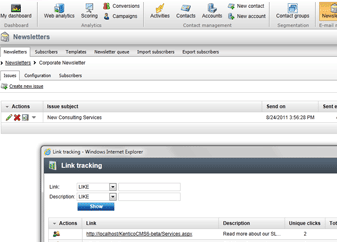 For marketers who require an integrated customer experience management solution, NGRPulse Enterprise Marketing Solution is the answer for optimizing your website and achieving higher campaign ROI.
All You Need to Manage Customer Experience across Multiple Channels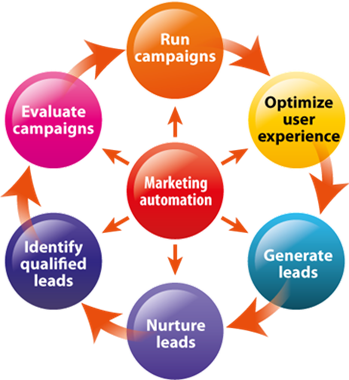 NGRPulse Enterprise Marketing Solution (EMS) is an integrated Customer Experience Management (CXM) solution that extends the NGRPulse CMS Ultimate Edition with additional enterprise and marketing features. It empowers marketers to deliver and optimize real-time customer centric marketing across multiple channels.
Unlike other CXM products, NGRPulse EMS doesn't require overly complex configuration and delivers results almost instantly. It provides a complete on-line marketing solution fully integrated with CMS which means you don't have to use several applications and spend money on painful integration. It gives you a unified view of your marketing activities and customer data.
Reach Existing and New Clients with E-mail Marketing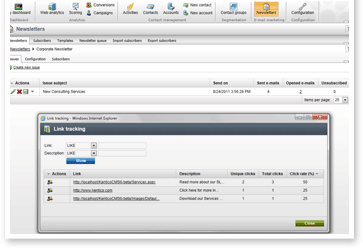 The improved E-mail Marketing functionality provides all features required to effectively manage e-mail newsletters and campaigns and track subscriber activities.
The improvements include:
open e-mail tracking – who opened your e-mail

click-through tracking – who clicked which links

bounced e-mails monitoring – identify invalid e-mail addresses and automatically block subscribers

double opt-in – require e-mail address confirmation before subscription

faster and more stable sending of large number of e-mails using an external Windows Service and multiple SMTP servers

and others
Get Insights into Visitor Needs with Web Analytics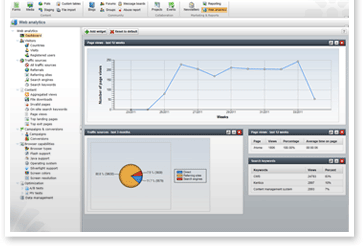 Measurement is the key to ensure the success of your digital marketing. With the improved Web Analytics module, you can easily:
track visited pages

monitor campaigns, conversions and referring URLs

identify landing pages, exiting pages and time spent on page

analyze visitors by countries, browsers and other details
Measure Campaign Results and Maximize Your ROI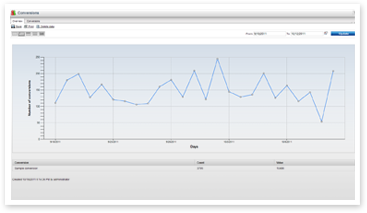 Why waste your marketing dollars? Let NGRPulse EMS help you make smarter investments based on real results. With Campaign and Conversion tracking, you can easily evaluate results of your campaigns and compare them to costs. You will immediately know which campaign is profitable and which should be terminated.
Get 360-degree View of Visitors with Contact Management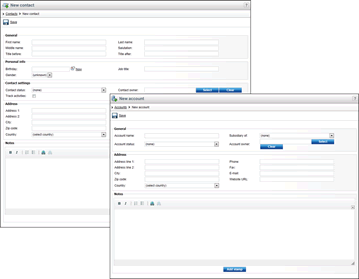 NGRPulse EMS comes with new Contact Management module that tracks all activities of visitors on your site, both anonymous and registered. Visualize your real time customer information in a single location. You can use this data for personalization of website content, lead nurturing, campaign optimization and other marketing activities.
Optimize Your Website and Increase Conversion Rates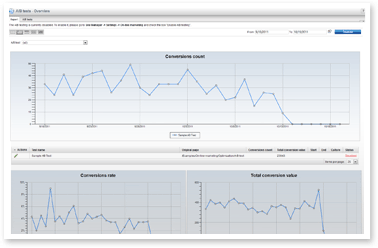 The new A/B Testing and Multivariate Testing modules allow you to quickly test several versions of the page and identify copy and graphics that leads to most conversions, such as sales, submitted forms, whitepaper downloads and others.
Unlike Google Optimizer and similar external services, NGRPulse CMS provides marketers with a fully integrated solution that allows them to conduct tests without technical knowledge and see the results instantly.
Identify Customer Segments and Deliver Personalized Content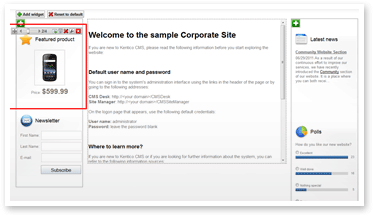 Customers come to your website with different needs. Identifying and addressing those needs will allow you to deliver a better customer experience and increase your ROI.
NGRPulse EMS comes with Segmentation and Personalization engine that automatically serves the most relevant content to the visitors based on their:
demographics – location, age, position and other contact attributes

behavior – visited pages, campaigns, purchased products, downloaded documents, etc.
A powerful rules engine enables marketers to define customer segments and which content will be delivered to each segment – all without programming. Using multiple types of criteria you can make the segments as granular as required.
Make Your Sales Team More Productive with Qualified Leads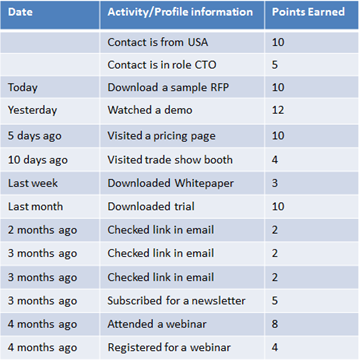 If your website generates thousands of leads, your sales team may waste their time going through the long lists of people with fake names and invalid phone numbers. Using the Lead Scoring module, you can easily identify hot leads and make your sales team more productive.
Since NGRPulse EMS provides you with detailed data about every visitor, you can set up rules that identify the visitors who are most likely to become your clients based on their profile attributes (have corporate e-mail address, company name and phone number) and behavior (came from particular campaign, visited chosen pages, downloaded more than 3 whitepapers, etc.). For every rule you specify, the lead gets points towards particular score ("Hot lead", "Prospect partner", etc.)
Scroll