"NGRPulse Automates Your Business, So you can focus on what makes you money"
NGRPulse is the most powerful sales automation, premium content delivery, subscriber and affiliate management system available
NGRPulse: All-In-One Marketing Solution

The Complete Solution for Your On-line Marketing Strategy
Easily manage website content

Provide great customer experience across channels

Deliver effective campaigns
Manage Customer Experience across Multiple Channels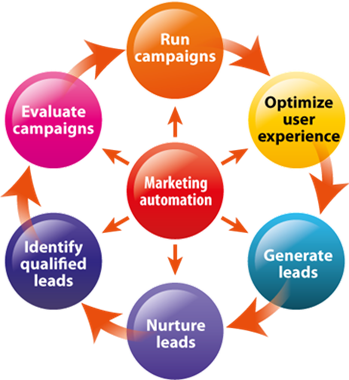 NGRPulse Enterprise Marketing Solution (EMS) is an integrated Customer Experience Management (CXM) solution that extends the NGRPulse CMS Ultimate Edition with additional enterprise and marketing features. It empowers marketers to deliver and optimize real-time customer centric marketing across multiple channels.
NGRPulse EMS provides marketers with a fully integrated set of on-line marketing tools, including:
Web Analytics

Campaign Management

Email Marketing

A/B and MVT testing

Contact Management

Lead Scoring

Personalization

Segmentation

Marketing Automation
Easily Create Compelling Content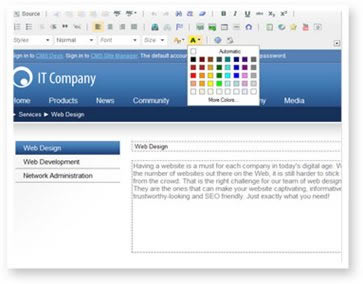 Use the intuitive browser-based interface of NGRPulse EMS to quickly and efficiently create compelling content such as forms, newsletters, campaigns and more. With a WYSIWYG editor similar to Microsoft Word, new users will be able to quickly adapt to the interface and accelerate their productivity. Features include:
WYSIWYG editor similar to Microsoft Word

Built-in spell checker

Browser-based image editor for quick resizing, cropping and rotating images

Page templates that allow editors to focus on the content rather than formatting
Single Solution for All Your Online needs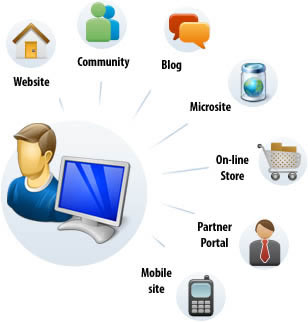 With NGRPulse, you can manage all your online needs from a single point. Whether you need a corporate site, on-line store, microsite or on-line community, you can quickly launch new websites.
NGRPulse supports almost every scenario out-of-the-box, so you avoid costly development and integration and achieve shorten time to market.
With NGRPulse powerful multi-site management, you can manage all your sites from a single place and deploy new sites in the matter of hours.
Create Online Forms and Surveys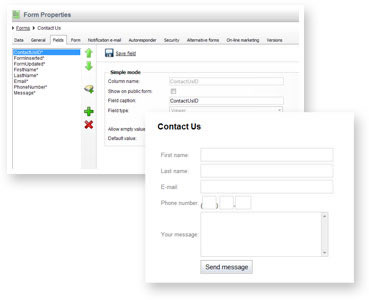 The days of waiting for a web developer to add a form or survey to your website are over. NGRPulse EMS come with a browser-based form designer that allows you to create your own forms and insert them into page. The submitted data can be sent by e-mail and exported to Excel.
Delegate Content Authoring without Losing Control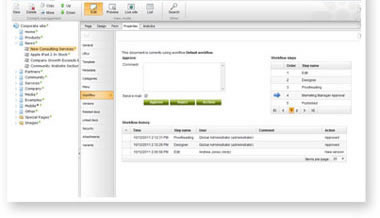 And just as forms and surveys are no longer strictly a developer's job, web content is no longer created only by marketing departments. With NGRPulse EMS, you can delegate the content management to other people.
It allows you to define custom workflows for particular site sections and content types and grant users with permissions for chosen documents.
All changes are tracked and you can easily figure out who modified the content. These features allow you to keep control over content quality and brand consistency.
Go Global with Multilingual Content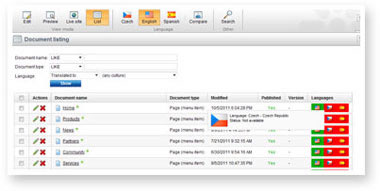 NGRPulse EMS allows you to easily create websites in multiple languages. Chinese, Russian, Arabic, Hebrew and any other language are no issue due to the support for UNICODE encoding and right-to-left text. Also, NGRPulse EMS is translated into many languages, so your colleagues in other countries can use it, too.
Sell Your Products Online with the E-commerce Solution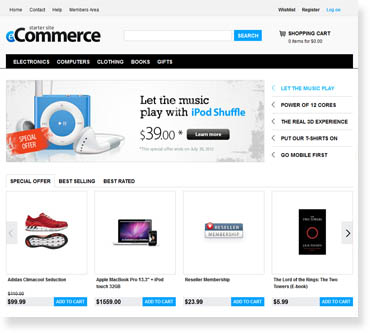 The E-commerce solution in NGRPulse EMS allows you to enhance your sales channels. Turn your website into a salesperson that sells 24 hours a day, 365 days a year!
Since the E-commerce solution is tightly integrated with NGRPulse EMS, you can manage your products as easily as you manage the content in NGRPulse EMS or CMS.
Create Your Own Online Community and Increase Customer Loyalty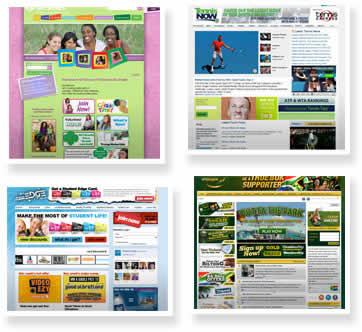 WIth an online community, your customers can interact with you and each other like never before. NGRPulse EMS allows you to build community sites for your clients and start online conversations. Introduce new ideas through blogs, get feedback from your clients, create focus groups or empower clients to help each other through discussion forums.
Scroll