Close more deals more efficiently. NGRCRM organizes everything you need to know about each deal, helping you and your team accomplish more.
Monitor deal activity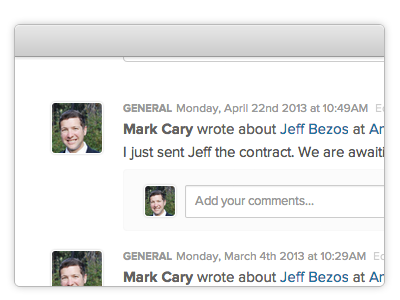 With NGRCRM, you can customize deal stages to match your workflow and sales process. Follow all your deals as they move through your pipeline. You'll always know how close you are to winning.
Track deal activity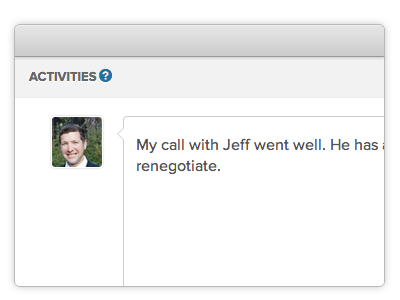 Keep a running log of every action your team takes toward closing a deal and anything else that impacts your sales efforts. The Activity feature provides a customizable picklist of activity categories and lets you quickly jot down details.
Standardize common processes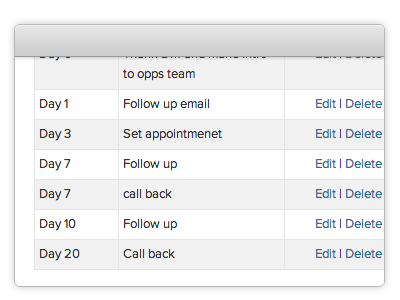 Save time and encourage consistency with customizable deal templates. A template consists of a list of tasks with flexible timeframes. If you specify a default template, all tasks will be automatically added to each new deal.
Stay one step ahead
Add tasks and events to individual deals, and NGRCRM will organize them with all your other priorities. Current tasks and events for all deals are displayed on your homepage, so you always know what needs to get done next.
Scroll